2022 Responses
Fire
EMS
January
28
86
February
27
59
March
28
69
April
22
83
May
26
96
June
25
108
July
43
102
August
24
71
September
31
66
October
November
December
Total
254
740
Yearly Stat Total
Fire
EMS
2008
272
444
2009
250
503
2010
269
502
2011
279
492
2012
264
471
2013
243
461
2014
254
487
2015
288
597
2016
251
584
2017
298
586
2018
338
650
2019
327
627
2020
280
601
2021
332
963
Web Counters
Website Visitors
Since
December 17, 2008

Visitors Today
Dec 01, 2022

Welcome to the Official Website of the New Windsor Fire & Hose Company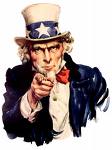 Looking to Join the NWFD! We are always looking for new members!!
Click here to fill out an Application
Santa Claus is Coming to Town and the Traditional Carnival will be back in 2023

EMS Captain David Coe, November 16

The New Windsor Fire Department is excited to announce two big announcements for the New Windsor Community:

Santa Claus Coming to Town

We have been in contact with Santa Claus, and he has agreed to make special appearances in New Windsor, prior to the big day. The New Windsor Fire Department will be helping Santa Claus visit the communities around the New Windsor area. Santa and his "elves" will ... (Full Story)





New Windsor Lions Club to host Community Halloween Party tonight October 28, 2022

EMS Captain David Coe, October 28

The New Windsor Lions Club will host a Community Halloween Party in the Engine Bay's of the New Windsor Fire Station on Friday October 28, 2022. Registration for the event begins at 6:00 PM. There will be costume judging, a magic show, food and drinks. The age groups for the costume contest are 0-5 years old, 6-8 years old and 9-12 years old and group entry. Come out and enjoy some good halloween ... (Full Story & Photos)


NWFD Junior Department to Host Pancake Breakfast with Santa

EMS Captain David Coe, October 27

The New Windsor Junior Fire Department will host an All You Can Eat Pancake Breakfast with Santa Claus on Saturday, December 3, 2022. The menu for the event includes pancakes, eggs, bacon and sausage. The cost of the event is $6.00 for adults (over 12 years of age) and $3.00 for children (ages 6 to 12). Children under the age of 6 eat for free. The event will run from 08:30 to 11:30 am, in Windsor ... (Full Story & Photos)


Harney and New Windsor Firemen's Money Bonanza will be Saturday May 20th, 2023

EMS Captain David Coe, October 23

The New Windsor and Harney Fire Departments will be hosting Annual Money Bonanza, on Saturday, May 20, 2023, at the Harney Volunteer Fore Company Carnival Grounds. The Money Bonanza features $55,000.00 in prizes with the Grand Prize being $15,000.00. There will be 97 chances to win, and prizes range from $300.00 every 2 and half minutes, to $1,000.00 every 15 minutes at 1:00 PM, to the grand prize ... (Full Story & Photos)

Your feedback is important to us! Feel free to sign the guestbook.